Leadership Team
SLT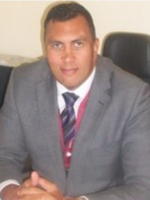 Mr C Bramwell
Executive Headteacher
Mr Bramwell joined Tottington High School in January 2023. He graduated from the College of St Pauls and St Marys gaining a BEd Hons degree. In addition, he has also successfully completed an MSc in Educational Leadership and Management and the new NPQH qualification. Before joining Tottington, Mr Bramwell worked as Headteacher of Westleigh High School which he is now also Executive Headteacher of. In his earlier career he worked at Wade Deacon High school as Head of PE and then Assistant Headteacher before moving to The Cooperative Academy of Manchester as Senior Vice Principal where he was instrumental in transforming what was a failing school into the most improved school in Manchester.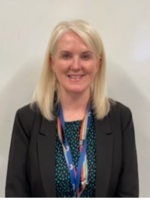 Mrs K Gardner
Headteacher
Mrs Gardner graduated from Manchester Metropolitan University with a BA (Hons) in English and History.  She completed her PGCE at Edge Hill University in 2006.  Mrs Gardner has a Masters degree in Educational Leadership and completed her National Professional Qualification for Headship in 2021.  Mrs Gardner joined Shaw Education Trust in 2018 and worked for the central team before taking a more active role in Tottington as Senior Deputy Headteacher in 2019.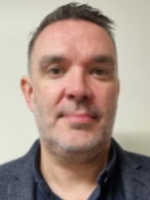 Mr I Withers
Deputy Headteacher
Mr Withers graduated from Manchester Metropolitan University in 1999 with a B.Ed (Hons) in Design and Technology with QTS. He has worked several schools across Greater Manchester in a range senior roles, including Director of Learning and two Assistant Headteacher posts. Prior to arriving at Tottington High he was the Assistant Headteacher at New Mills School, Derbyshire for Behaviour, Attitudes and Personal Development.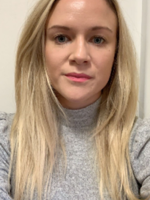 Miss R Dawson
Senior Assistant Headteacher
Miss Dawson graduated from Lancaster University with a 2:1 (Hons) Degree in Biological Sciences with Biomedicine, completing her PGCE in Secondary Science at the University of Cumbria. Miss Dawson became a Lead Practitioner of Science in 2014 at Co-op Academy Failsworth, before becoming an Assistant Headteacher over Teaching and Learning in 2016. Miss Dawson was appointed as Senior Assistant Headteacher at Tottington High School in November 2020. In her spare time, Miss Dawson likes to spend time with her family and 2 young children, and whenever possible, spend time in the gym.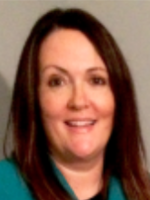 Mrs J Benigno
Assistant Headteacher
Mrs Benigno graduated from The University of Hull in 1997 with a BA (Hons) in French, completing her PGCE at The University of Manchester in 2000. Before joining the Shaw Education Trust, Mrs Benigno previously enjoyed a 19-year career teaching in Salford, where she progressed to the role of Co-Operational Headteacher: Progress.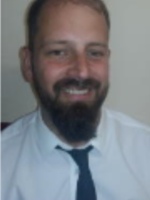 Mr J Burgoyne
Assistant Headteacher
Mr Burgoyne graduated from UCLAN with a BA Hons in English before undertaking teacher training at MMU in 2006 and completing a Masters in Education.  He joined Tottington High School in the summer of 2006 where he has progressed through Head of Year, Head of House and Head of English positions before accepting his most recent role as Assistant Headteacher.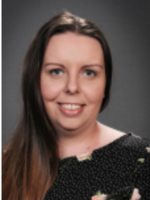 Miss J Postle
Assistant Headteacher
Miss Postle graduated from Manchester Metropolitan University in 2010 with a BA (Hons) in Textile Surface Design. She went on to complete a PGCE, Secondary in Design and Technology. Miss Postle joined Tottington High in 2013, starting as a Teacher of Technology and progressing to Head of Year and Head of Technology. Miss Postle was appointed to the Senior Leadership Team in 2022. She has recently completed the NPQSL (National Professional Qualification for Senior Leaders) through the Shaw Education Trust.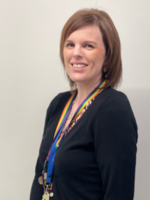 Mrs L McCool
Assistant Headteacher
Mrs McCool joined Tottington High School in 2008, graduating from Huddersfield University with a BA Hons in Drama. She completed the GTP at Edge Hill University and Westhoughton High School, gaining QTS in 2007. Mrs McCool has enjoyed a 14 year career at Tottington High School as an English Teacher. She started her leadership journey as Head of Year for five years before joining the Senior Team as Assistant Head in 2022.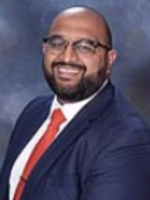 Mr A Ishtiaq
Associate Assistant Headteacher
Mr Ishtiaq graduated from Manchester Metropolitan University with a BA (Hons) in Film and Media Studies in 2007.  He worked in industry before completing his PGCE in ICT and Computing in 2012 at the University of Cumbria.  He joined Tottington High School in 2014 as a Teacher of Computing and was appointed as a Head of Year in 2015.  Mr Ishtiaq was appointed to the senior leadership team in 2022.